To Honor and Preserve the Legacy of Motorsports & Car Culture in Southern California for Future Generations.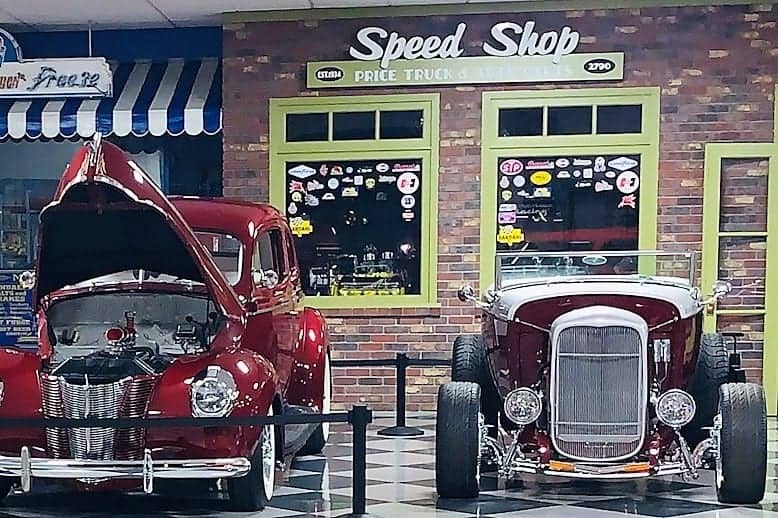 About Our Foundation and Museum
The Lions Automobilia Foundation and Museum was founded in December 2019 by Southern California businessman and car enthusiast, Rick Lorenzen. This nearly 100,000 sq. ft. facility includes galleries featuring Southern California's infamous car culture and motorsports history. The experience begins as visitors walk in thru a 1960's speed shop with genuine parts hanging off the walls and then enter the Main Street Gallery lined with classics automobiles parked in front of a 1950's diner. The visitor experience has been described as mind-blowing, as each gallery reveals the human experience with the automobile.
Car Culture Connection
Southern California's Car Culture is closely coupled with Californians dating back to the arrival of the horseless carriage and magnified by Hollywood imagery as seen in the Lions Hollywood Gallery.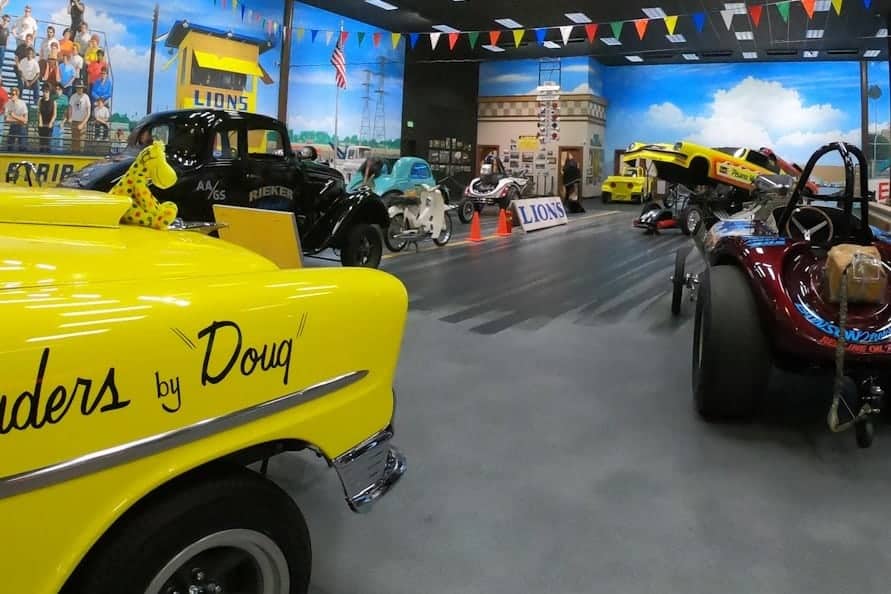 Drag Racing Heritage
Lions Drag Strip Museum features a replica of the iconic starting line, staging lanes, and tower. Nostalgia race fans will discover memorabilia and historic cars that raced at Lions dating back to 1955 thru the last drag race in 1972.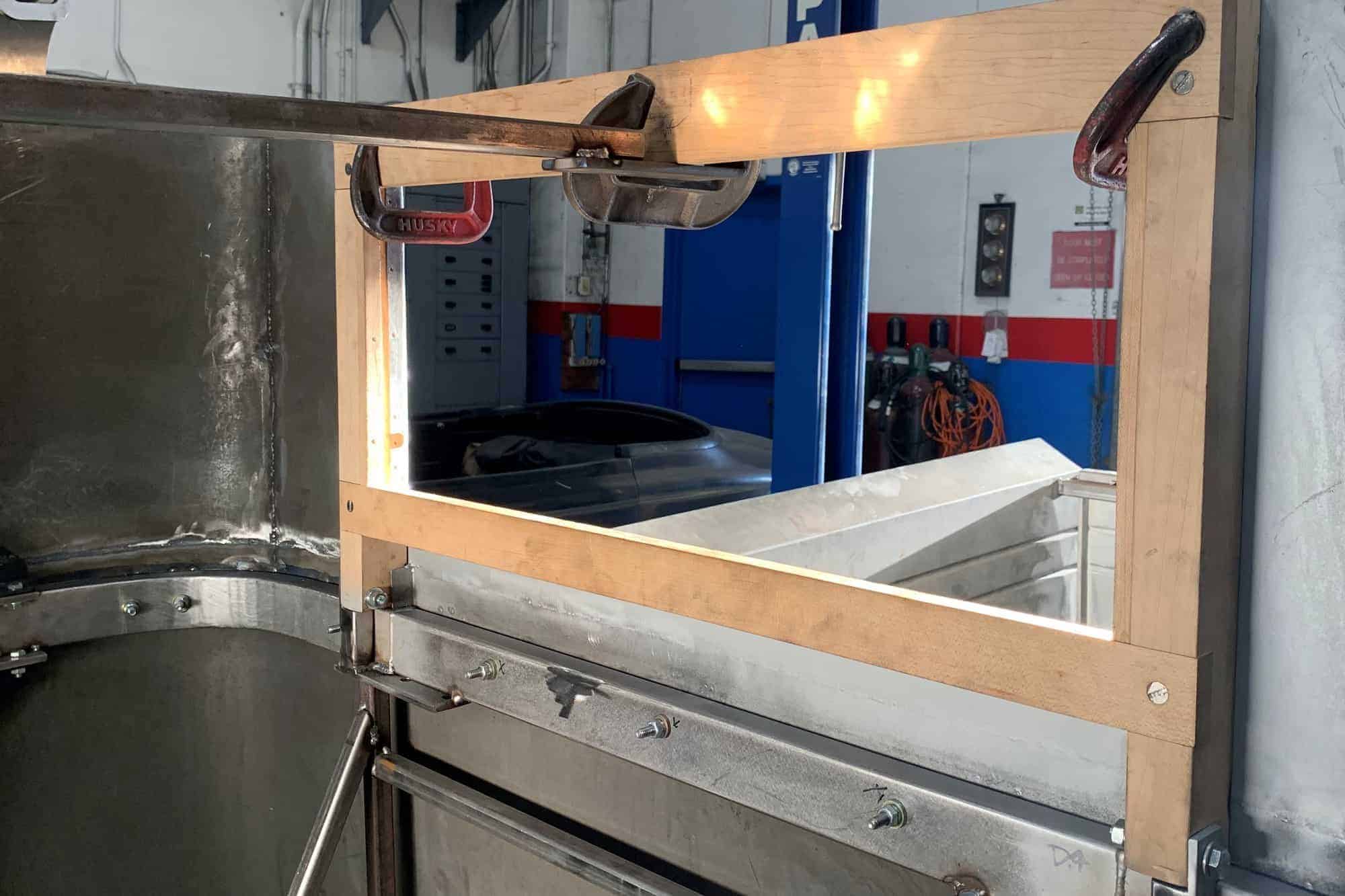 Preserving Automotive Trades
What makes Lions unique is our in house Fab, Paint, Body and Assembly shops that are devoted to maintaining and preserving our vehicles with future plans on holding workshops to demonstrate automotive trades.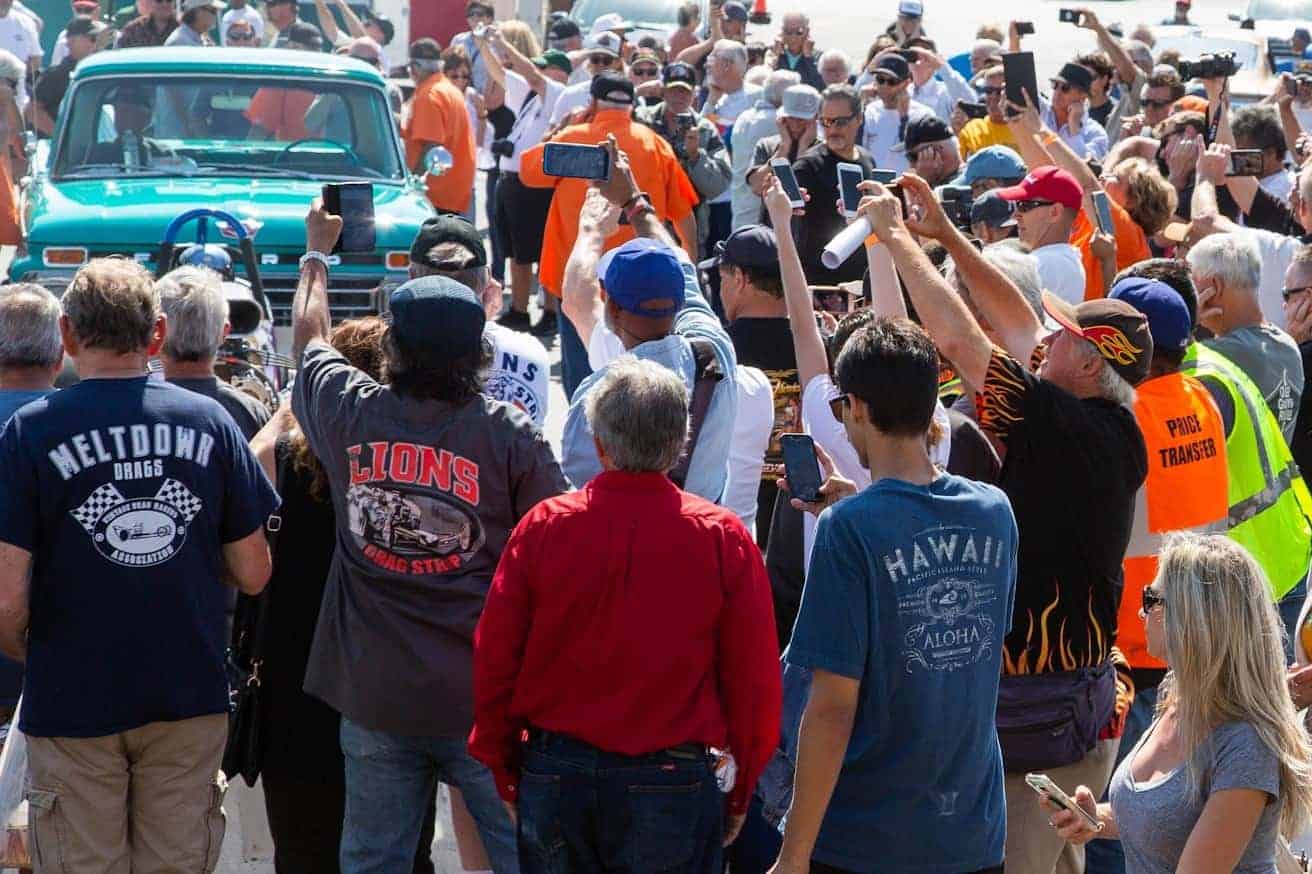 Supporting the Automotive Community
Join the Lions Automobilia Foundation in Preserving and Honoring Southern California Car Culture by volunteering, donating or attending a Lions Automobilia event.