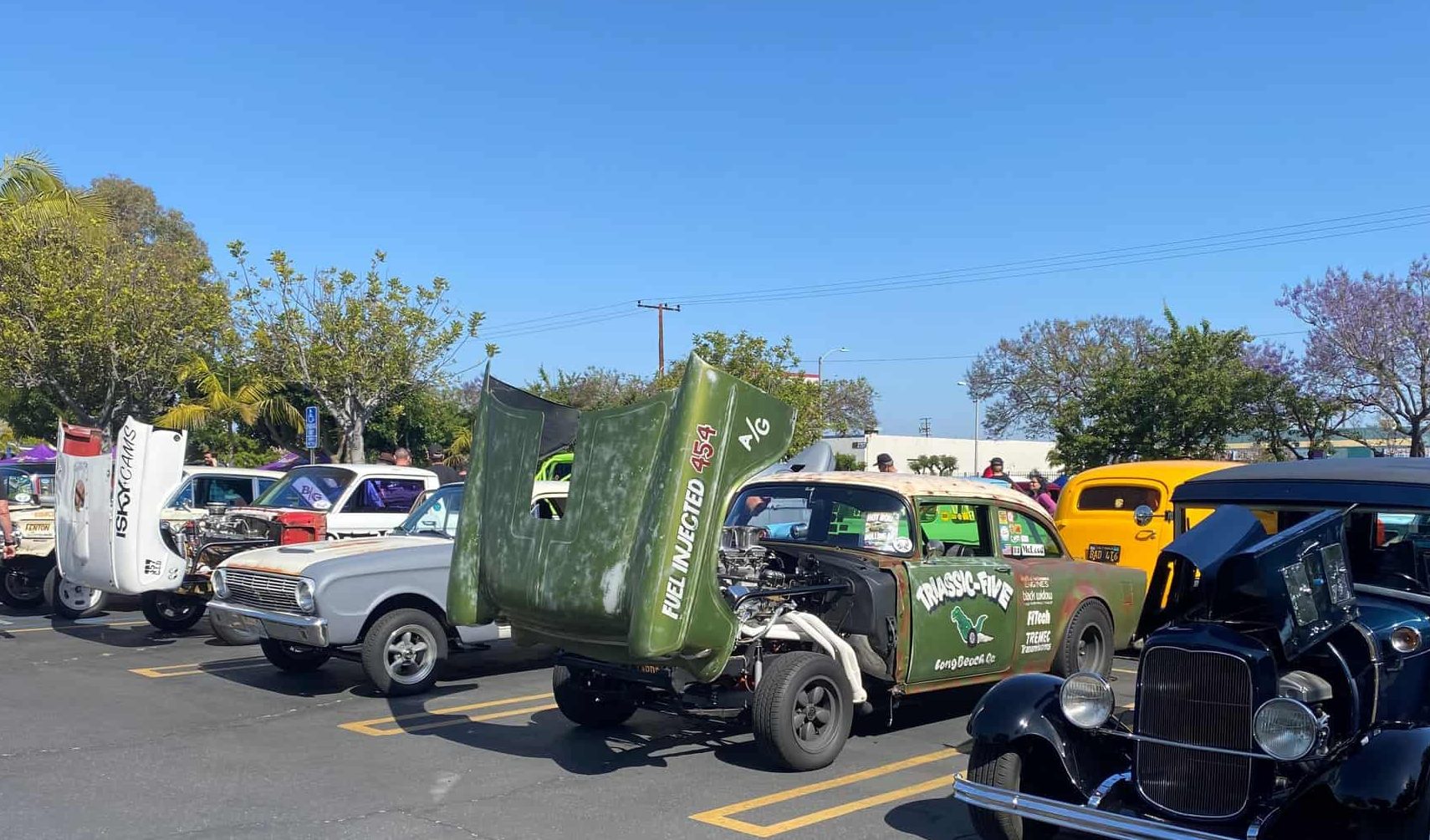 Lions Featured Car Club Package
Lions Automobilia Foundation is Southern California's newest destination for car enthusiast to gather, share and explorer So Cal Car Culture.
Special Events @ Lions Automobilia
Lions VW Social
Lions VW Social Cruise Lions Automobilia Foundation is proud to be hosting its first VW Social Car Event. Event proceeds will go to support the Lions Automobilia Foundation Youth Engagement Programs. Schedule 8:30am – Cruise participants meet up at 5400 E Ocean Blvd in Long Beach and Cruise 18 minutes to Lions Automobilia Foundation in Rancho Dominguez. 8:00am – The gates at Lions Automobilia will be open for participants only. Street parking available for all guests. 9am – Live Music – Museum doors open. Coffee and Donuts at Rick's Diner 11am Guest Speakers in the Lions Dragstrip Gallery Food Truck Onsite for lunch 1pm – Opportunity drawing and 50/50 outside lots at the Lions Tent. Follow us on social media for event updates.
Lions & LASD Motorsport Charity Car Show
Lions Automobilia LASD Charity Car Show Get ready for the most exciting event of the year! Join us at the 7th Annual Charity Car Show by LASD Motorsports on November 4th, a Saturday, hosted at the iconic Lions Automobilia. Supporting local youth and developing their skills. Bring the kids and enjoy participating in the Lions Automotive Skills Challenge. Mark your calendars because you won't want to miss it! Expect a spectacular showcase of incredible cars that will leave you in awe. A huge shoutout to our generous sponsors for making this event possible. For vendor space details, don't hesitate to reach out to us at
[email protected]
. Saturday Nov 4th 9am to 2pm
Lions Hall of Fame
Join the Lions Automobilia Foundation 2nd Annual Board of Directors Awards Dinner and Silent Auction Lions Automobilia Foundation Board of Directors 2nd Awards Dinner and Silent Auction Fundraiser will be dedicated to recognizing those who influenced Southern California Motorsports and inspired its car culture lifestyle. Proceeds from this event and silent auction go to support the Lions Automobilia Foundation Youth Engagement and Career Path Programs. Geared to engage students and young adults by unveiling the history of motorsports and car culture in Southern California and assist them in discovering the craftsmanship and passion invested in vehicle restoration, maintenance, and design. The city streets within the museum walls will take you back to a simpler time and as you enter the Lions Drag Strip exhibit, you'll be looking right at the starting line with cars in the staging lanes. Guests are encouraged to explore the museum galleries, participate in the Silent Auction, and enjoy a cocktail mixer in the Long Beach Grand Prix Paddock Club followed by a delicious, seated dinner and presentation of the Legends of Lions Award Ceremony. Attire is Semi Formal Event Schedule 5:00pm Cocktail Mixer & Silent Auction Benefiting the Lions Youth Engagement and Career Path Program 6:00pm Welcome Guest & Introduce BOD 6:30pm Dinner Served 7:30pm Awards Ceremony
Our Partners
We would like to thank our partners for supporting the Lions Automobilia Foundation is honoring and preserving Southern California Car Culture and Motorport history.